Bitumen Emulsion Equipment
+86-510-85878688
Contact:Simon Xu
Mobile:+8613861816993
Address:77th,Hongxiang RD,Taikeyuan,Hongshan town,New district,Wuxi-214000,P.R.China
Fax:+86-510-85878688
E-mail:info@china-oma.com
Bitumen Emulsion Equipment
BITUMEN EMULSION EQUIPMENT
Source:未知 Author:admin Release time:2018-12-07 15:17 Clicks: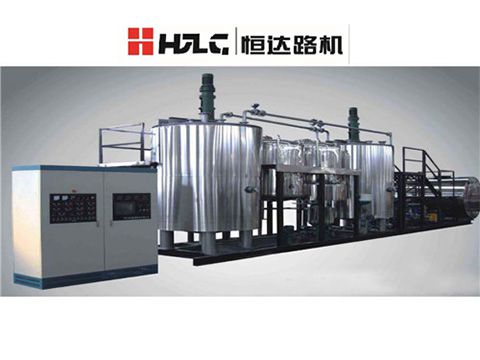 Product name : RH-6 BITUMEN EMULSION EQUIPMENT
Item : RH-6
Details :

RH-6 asphalt emulsifying equipments is our own produced machines combined with Germany technologies. Through high speed mechanic shearing of colloid mill, mixed and chemical stabilized, make the common high temperature used road asphalt spread into water liquefying into good quality road construction materials with low viscosity and good flowabiltiy in normal temperature.
Previous:No more...
Next:No more...